Before the arrival of the North Penn Railroad in the 1850s, travel from Philadelphia to the Perkiomen region (Schwenksville, Pennsburg, East Greenville) was usually over Skippack pike or Germantown pike, then north on the Gravel pike [PA 29] up the west bank of the Perkiomen Creek.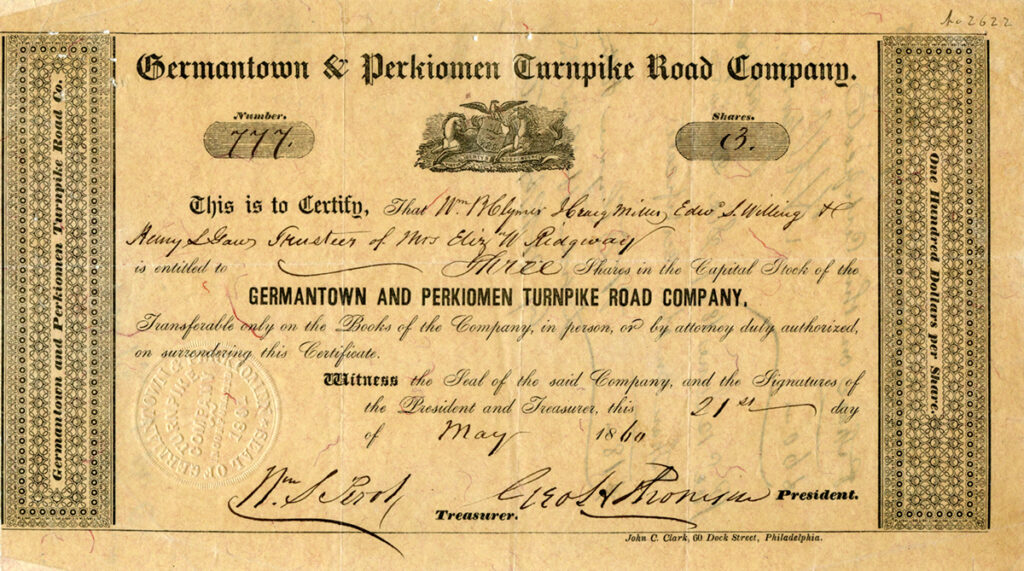 After the railroad opened in 1855, a better option emerged: a stagecoach line began operating from North Wales, through Kulpsville, Harleysville, Green Lane, and thence to Pennsburg. Travelers from Philadelphia rode the North Penn Railroad as far as North Wales, where they would climb aboard the stagecoach for the final leg of their journey. The four-horse stagecoach made one trip per day. Passengers and their luggage shared space with sacks of U.S. Mail. Compared with railroad cars on smooth steel rails, a stagecoach navigating uneven dirt roads was a slow, cramped, rough-riding way to get places. Taking the train rather than riding the stagecoach, even if for only a portion of the trip, was a welcome option for travelers.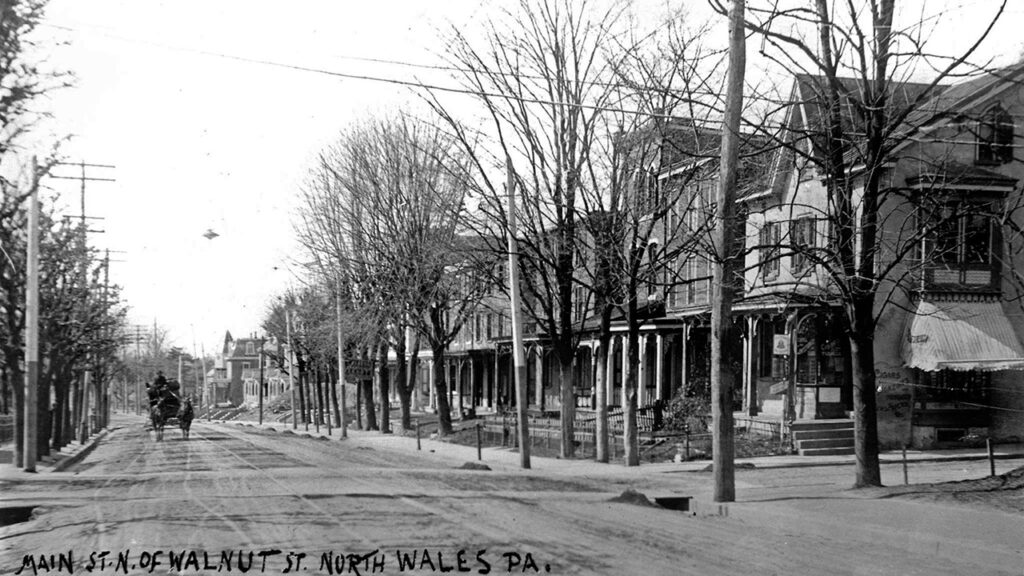 As late as 1876, the North Wales Directory contained the name of Jacob Rorer, stage driver, living at Walnut and Sixth streets. Jacob Rorer, Sr. was the grandfather of present [1959] Postmistress Christina Rorer Hankin; John Rorer, realtor; and Mrs. James Constantine. Jacob Rorer lived in North Wales for many years, passing away on January 2nd, 1898. We quote from the local paper, the North Wales Record, of Saturday, January 8. 1898:
The death of Jacob Rorer, Sr., took place on Sunday morning, at his home on Montgomery avenue, North Wales. He had been ailing for a long time but his illness had only taken a serious turn for the worse a few days previous to his demise. Mr. Rorer was born November 22, 1823, at the family homestead near where is now Oak Lane station, which was owned by his father of the same name. He is survived by his wife and seven children. The deceased came to North Wales several years ago and for fifteen or more years ran the stagecoach line from here to Harleysville, carrying the mail between the two places all this time. During his long life of 74 years he had been engaged in a variety of businesses. In his younger days he resided for a year or more in New York City, where he drove a Broadway bus, then drawn by four horses. At one time he kept a hotel. But he was mostly employed in stage transportation, owning various lines running through Bucks county from Doylestown. The Harleysville-North Wales route was the last line he operated. Jacob Rorer was known for his sunny disposition and for his fondness of telling old time stagecoach remembrances. His funeral took place from St. Luke's Reformed Church Wednesday afternoon, and was largely attended. Reverend J. D. Detrich officiated. Interment was made in the Reformed Cemetery.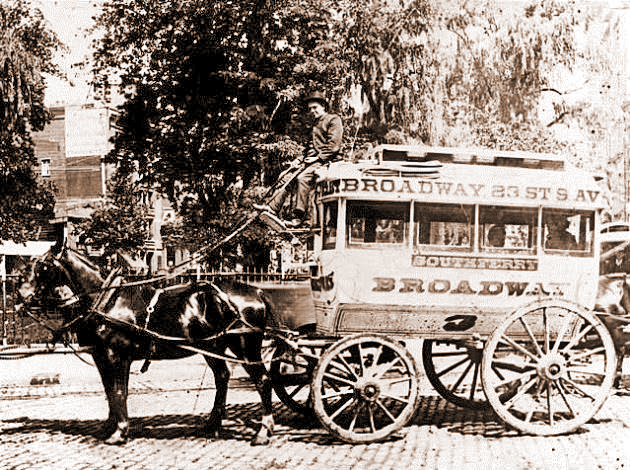 This post is sourced from a column entitled Early North Wales: Its History and Its People penned by long-time North Wales resident historian Leon T. Lewis. The article appeared in its original form in the April 28, 1959 issue of the North Penn Reporter.